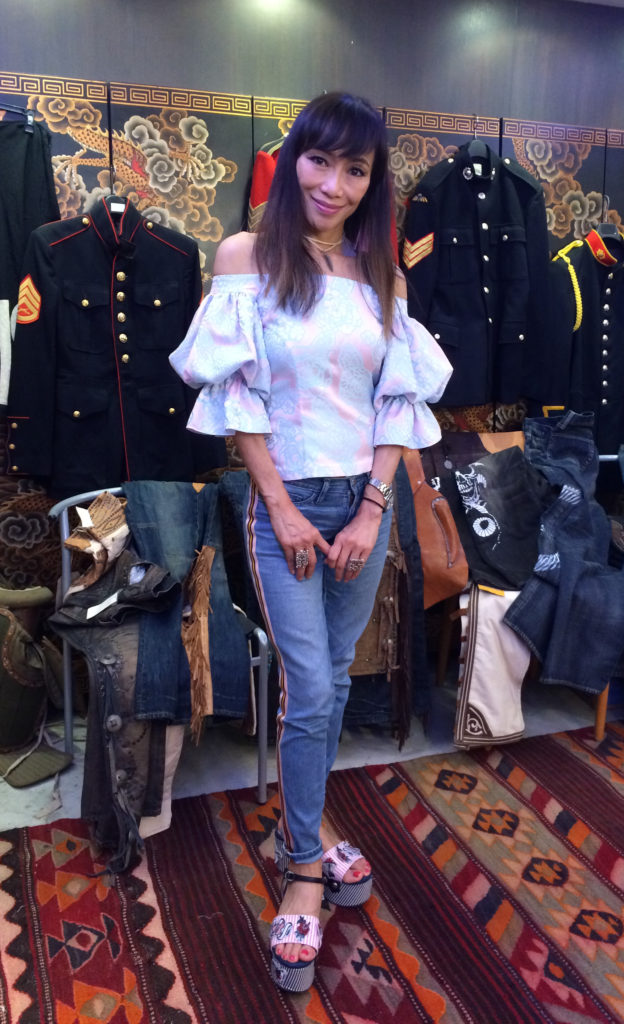 (Disponible en Français) Meeting Shery Lau, the talented Syra J. founder, at the heart of her fashion design workshop, is an honor and a delight. Inside this Kowloon haven completely dedicated to the expression of her passion, the fashion designer welcomes you, radiant, just like her resplendent collection. Sheath or flared dresses, qipaos, long or short skirts, smart or relaxed shorts, glamorous pants, coquettish jeans, slick strapless tops, jackets, suits… all the clothes created by the Hong Kong designer sparkle with an elegant boldness.
The color associations, the fabric variations, the detailed workmanship, distinguished craftsmanship, interlacing flounces, and the embroideries don't just reveal one's feminine beauty. Syra J.'s couture gives allurement to those who adorn themselves with it.
Elegance, vitality and perfection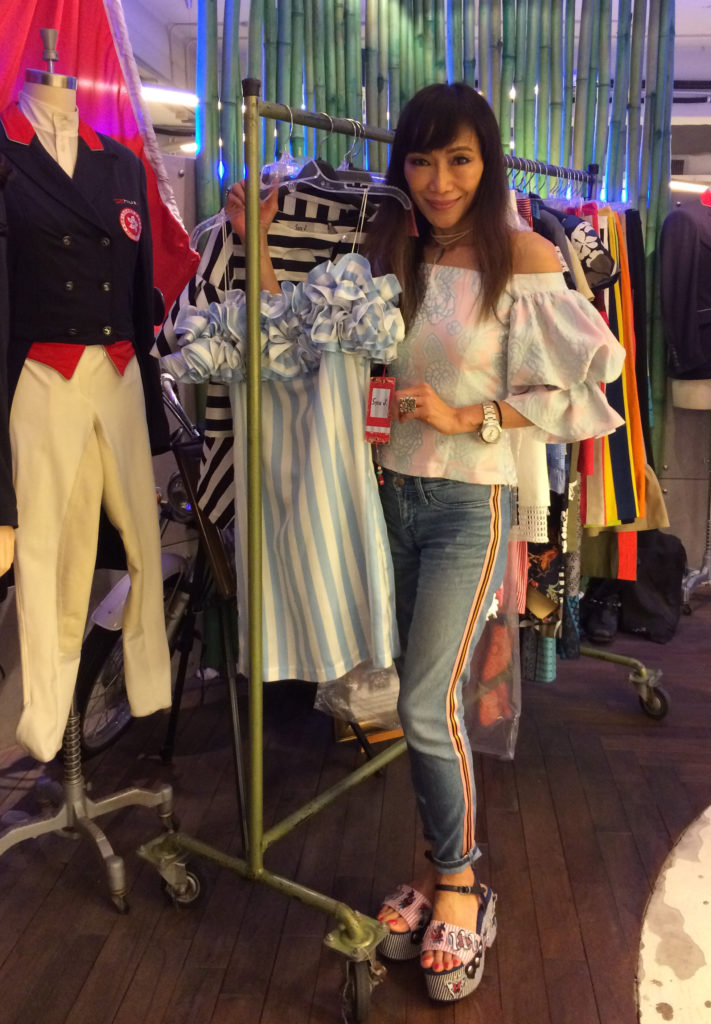 What is impressive is that Shery Lau's collection inspires, gives self-confidence. A single glance and already, a wind infused with freshness and vitality sweeps over those who are going to explore it. "Many of my customers are audacious women who aren't afraid to face challenges. They want to face the world. In order to move forward, they have to feel comfortable in clothes that fulfil their confidence, emphasize their beauty, and highlight their uniqueness," comments the Syra J. director.
Beyond the energy that comes from these charming designs is another dazzling quality of the Hong Kong fashion House: the tailoring and sewing perfections. This absolute precision is not only the result of the dressmaker's perseverance. It is also the product of great experience."When I was a teenager, I was already sketching out designs for my own clothes. Then, they were sewn by our family tailor," opens up Shery Lau, who started her career as a fashion journalist. At that time, "I attended numerous fashion shows, in London, in Paris, in Milan… After this journey, I became – almost 15 years ago – a collection designer for a couple of renowned American and Japanese designers."
Shery remembers: "the American fashion culture taught me how to build a whole collection, to explore manufacturing techniques and to tie everything together from beginning to end. The Japanese fashion culture taught me to pursue perfection, to choose the best patterns, to consider all the in-depth details, and to ensure that my clothes look impeccable both on and off its wearer." This deep knowledge of the job, this solid professionalism, explains why the company's workshops are also the regular uniform providers of the Hong Kong and Singapore traffic policemen.
Haute Couture at an affordable price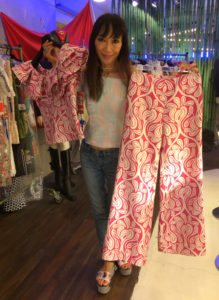 Why did Shery Lau choose the name Syra J. in order to make her mark? "The "J" corresponds to my Christian name, which is Julitta. Also, I appreciate the syrah a lot. Its red berries and spiced aromas that improve in taste with age, the intense purple of its robe, all these shades that appear under the light – it all inspires me," answers the designer, who never stops creating, indefatigably imagining new models.
"Creation is a perpetual renewal. It has to evolve with time. It is fundamental to still be in vogue," the Hong Kong artist insists.
The women of the Fragrant Harbour should not spoil their chance to visit Syra J.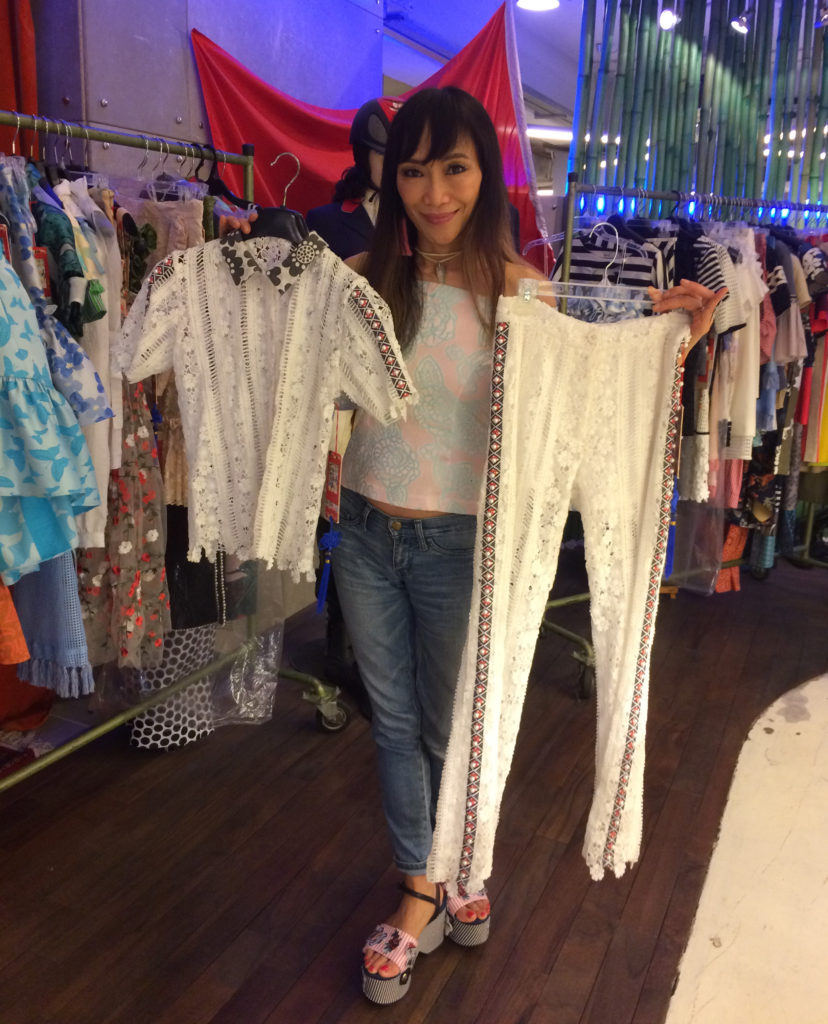 Besides, the House offers such reasonable prices given the quality, the refined workmanship, and the magnificent fabrics. The businesswomen in a hurry should allow themselves this magical breakaway. This discovery will hardly be a waste of time. The customer has only to choose the model of the collection which pleases her, and then let Shery Lau and her team take care of everything else. They tailor the desired clothes, sewing it with a personalized fit. They completely adapt it to embellish the personality and enhance the beauty of every lady.
---
Shery Lau, founder of Syra J.

« All the clothes created by the Hong Kong designer sparkle with an elegant boldness. »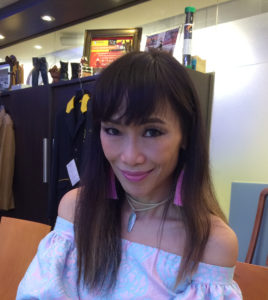 Contact for inquiries and orders
Whatsapp or WeChat: +852 5510 7095
Email: info.syra.j@gmail.com
Instagram: syra_j.fashion
Facebook: https://www.facebook.com/Syra-J-393315524132690/
Website: www.syra-j.com
---