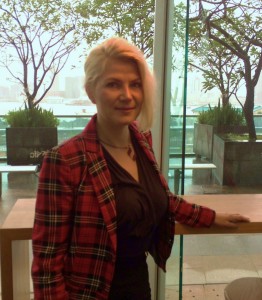 (Disponible en Français)  "People who have not a positive thinking, with a lot of energy to spend, cannot survive in Hong Kong. It is a friendly place while being continually oriented toward business," observes Victoria Kolosova. She has arrived from Riga to the "fragrant harbour" seven months ago, asked to develop the representative desk of the Latvian, Expobank (founded in 1991).
The banking expert, who has always worked in banks, at the beginning in Russia, between 2004 and 2008 (at Sberbank and at Aksonbank), then, in Latvia (until September 2015) comments: "Hong-Kong is a very competitive center, where smart and highly educated people are really appreciated. We meet incredibly motivated personalities, with the fire in the eyes, constantly in search of opportunities. They are available to meet you at once, as soon as they have identified the possibility to achieve common projects."
Three ambitions
Victoria Kolosova is enthusiastic : « I really wished to discover this new atmosphere and to meet the challenge offered by Expobank, living an entrepreneurial experience in an unknown ground, after 8 years in the group as a client service manager and at the Anti-Money Laundering (AML) compliance." From now on, the young entrepreneur's mission is to attract corporate customers based in Hong Kong, providing them financial services, resources and professional advice from the group in Latvia, also endowed with a Cyprus subsidiary (since 2010). The "fragrant harbour »'s representative desk "mostly targets the companies which are trading worldwide," specifies the Latvian : As a matter of act, "our ambitions are going farther : We are thinking about applying for a branch banking license. Thirdly, we are looking for opportunities to expand our brokerage's activities. For the record, we have recently bought (last December) Walbrook Capital Markets (ex FXCM Securities Limited) in the United Kingdom (with a Financial Conduct Authority (FCA) licence), specialized in the currency trading. And, probably this year, we will open a branch in Luxembourg."
Riga, the twin hub
Why does a Latvian bank choose to settle down in the Hong Kong Special Administrative Region (HKSAR)? At first, because the interest in the Asian markets is growing. Moreover, « Latvia and Hong-Kong have similarity, which facilitate their mutual understanding, » explains Victoria Kolosova. According to her, the Baltic country (bordered by Lithuania and Estonia, and by Belarus and Russia at land frontiers) plays the role of a bridge between Russia and Europe, in a similar way from Hong-Kong, the front door of the mainland China, where the East meets the West. « Latvia, which counts less than 2 million inhabitants, with few natural resources, has developed strong capacities in financial services, adapted to its European and Russian clientele. It is therefore only natural that Expobank offers banking services in a large variety of currencies, » explains Victoria Kolosova.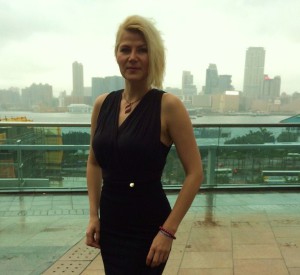 The « One Belt One Road » (OBOR) initiative as well could strengthen the financial exchanges and links between Riga and Hong-Kong. For example, a « Memorandum of Understanding » (MOU) for transport cooperation has been signed between Latvia and Chengdu municipality in September 2015. In that context, according to Kreiss International Frigo Transportation (one of the biggest fleet operators in the Scandinavian and Baltic region), Latvia's logistics cluster would be ready to partner with Hong Kong and Asian logistics players, to welcome the growing cargo flows expected from the OBOR. One has to note that the Expobank's presence at the "Fragrant harbour" is far from being a matter of chance : It accompanies the new dynamic's expectations, led by the mainland China towards the 21th century Silk Road building.
Keeping balance
Nevertheless, just like most of the pioneers, the new inhabitants of Hong-Kong, Victoria Kolosova's working program is one of the densest. What lessons could be already drawn from this experience ? "The first time when you cross a half of the globe, the mind and the tempo are changing totally. You are feeling that you are becoming a sort of citizen of the world, a sense strengthened by the cosmopolitanism of Hong-Kong. You have to be careful of not getting lost. As a matter of fact, it is fundamental to know how to manage your balance in an atmosphere of continous emulation, aimed at achieving business. It is vital to keep some time for yourself. It is key to stay a person well informed, awakened to the local environment, aware of people who are in need, and to be grateful." In this respect, the Expobank's representative appreciates "how much efforts local communities put into helping women to be active members of economic life. I found out inspiring women who gave useful advice, in all simplicity."
Surprisingly "to me, I have found that it is easy to learn French in Hong Kong. I met more French speaking people here than I ever met in Europe! As a result, I have started again to study the Moliere's language…" reveals Victoria Kolosova. In Hong Kong, the discoveries never stop.
---
Expobank :

HKTDC Research :

« Latvia : A ready business platform in the Baltics »
http://hkmb.hktdc.com/en/1X0A5FED/hktdc-research/Latvia-a-Ready-Business-Platform-in-the-Baltics-and-West