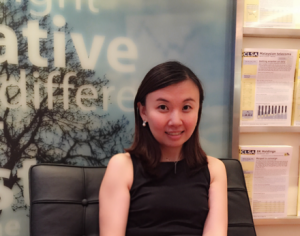 – Serena Shao is composed as she sits in the Hong-Kong conference room of the well-known Asian brokerage, CLSA. Drawing on her analytic skills, she is poised to listen, but this time she is the one who will be sharing her story.
I have invited Serena to tell me more about her fascinating career path. Despite her radiant smile she is an imposing presence. "I am smiling but I am a resolute, solid personality," she warns. I have no reason to doubt her. Several times in her life, the financial healthcare specialist has managed to adapt to multiple unknown environments, never once choosing the easier path.
Conquering the West
At 21, the native of the Chinese province of Hubei left her home country for the United States. After studying chemistry at the Shanghai Jiao Tong University, she headed for the University of Buffalo (public), based in New York State.
There, benefiting from a scholarship – confirmed one year after completing her high level English examination – the young woman worked towards a Master of Physics, Chemistry and Biophysics (from 2003 to 2006). "To provide a practical sense to my academic knowledge, I decided my next step would be to work in the pharmaceutical industry," she explains.
Serena soon achieved this objective at Vertex Pharmaceuticals, a company that specialises in biotechnologies, based in the Boston area. "Managing research and development projects, I have been able to observe their diverse processes and stages. I also had numerous exchanges with the Food and Drug Administration (FDA), the American Health authority, so I learned a lot about how the industry functions," tells the scientist.
Serena's decision to deepen the study of the pharmaceutical sector was prompted by "the integration within Vertex of a small company, just acquired, with a portfolio of early stages medicine. This work fascinated me," she recalls.
Her work with Vertex prompted her to acquire formal training allying science and finance, so the expert enrolled in an MBA at MIT (Massachusetts Institute of Technology) Sloan School of management in 2010. Anxious to improve her on the ground expertise as much as advancing her academic knowledge, the young woman, always ready to meet challenges, joined the optional "Finance Track » while simultaneously chairing the faculty's Healthcare Club. "Participating in project finance competitions, I was directly exposed to the financial practices of the sector," she explains.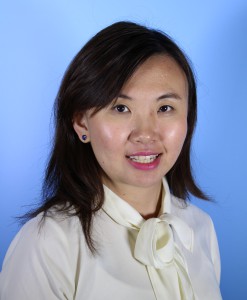 The Hong-Kong choice
Her learning and experience in the US proved very fruitful. After graduating, Serena was immediately recruited by Bank of America Merrill Lynch in Hong-Kong, as an assistant financial analyst. One year later she was promoted to the position of financial analyst in the China healthcare sector. Serena's unique skills were not only recognised in-house. In March 2015 she was invited to join CLSA as Head of China healthcare research.
Why did she choose to settle down in Hong-Kong, after having lived over a decade in the United States? "The American pharmaceutical industry is mature. Nowadays it offers less potential for career progression than in China, where the sector is growing. I preferred to go and live in Hong-Kong rather than mainland China – where I have never worked – because of the business environment, which is familiar to me. Hong-Kong is « in the middle », combining Chinese culture and "Western" regulations. It is an international place that gathers diverse nationalities and I like discovering new cultures," explains Serena.
Solid credentials, the key to success for women
Has the scientist observed any discrimination from men throughout her fast-track career? "Transparency, equality and fairness at work is the best in the United States, even compared with Hong-Kong," the young woman replies. "In Asia and China in particular, the business engine is the working relationship. Yet professional gatherings and access outside of work are generally organized among men. Often such social gatherings are closed to women. For women, wherever they live in the world, career development and job skills recognition are above all connected to the added value of their expertise".
The best timing
Serena shares her advice to Chinese youth who would like to join the ranks of the pharmaceutical industry. "Today, many young people witness multiple cases of 'overnight' success. In their circle of acquaintances they see the sudden emergence of impressive fortunes, so they all want to go at the same speed. However, it is necessary to learn how to be patient, not missing all the important in-between parts, not rushing into an opportunity if it is not relevant. Arriving too early can lead to failure. It is fundamental to accept an opportunity at the right time. To become an expert in the domain it is essential to acquire knowledge with a long term perspective," recommends the financial analyst. This wisdom is all the more legitimate, coming from such an enterprising personality, who has repeatedly proven her ability.