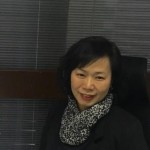 (Disponible en Français) Phoenix Tsang, senior manager at Daikyo Hongkong Limited, helps the foreign investors to find attractive property investment's returns in Japan.
---
 • Where do we find the most attractive property investment's returns in Japan?
The most attractive and the most stable yields are coming from the second-hand property units in Tokyo. The new constructions are a little more expensive of material costs are increasing due to high demand of domestic construction works. In particular, we advise to invest in Tokyo. It is an ultra-dynamic business center which will always benefit from a sustained real estate demand despite the demographic ageing of the Japanese population. The prices are beginning to become stronger in the middle of the capital. Chiyoda, Shinjuku, Minato, Chuo and Shibuya are some interesting area to explore, however, we also recommend focusing more the property goods' researches on the other districts in Tokyo. Furthermore, the transactions are carried out quickly as the Japanese real estate potential is more and more well known. When investor find an appealing well, it is better not to wait too much.
• What is the Daikyo targeted clientele in Hong-Kong?
Our customers are both Hong Kong and foreign investors (e.g. Mainland Chinese, Europeans, Americans, Australians). In search of an investment dedicated to their retirement or to their saving's diversification, they are looking for a real property at an affordable price, which delivers an attractive yield in Japan property market.
• What do your clientele expect from you?
By choosing our Hong-Kong desk, based at the United Centre in Admiralty, our customers expect efficiency and saving time, with, on top of that, a custom-made service. Thus, we can organize on-the-spot visits according to their request. It is good to know that we don't ask any agency fee, if our customers opt for an unit which is already stocked by Daikyo in Japan. Moreover, we deal directly with all the administrative and fiscal formalities, as well as with the Japanese document translations. Daikyo one-stop service provides property recommendation and consultation, sale and purchase arrangement, leasing management and rental remittance of Japan property to overseas investors.
Daikyo Group :

Daikyo Hong Kong Ltd is established in 2014, subsidiary of Daikyo Group, a Japanese property developer with over 50 years' experience in Japan property market and listed on the Tokyo Stock Exchange since 1984. Daikyo Group is famous in Japan for its brand made "Lions Mansion" of condominiums, with approximately 341, 000 units of Daikyo supplied since 1968 and manages over 520, 000 units. Daikyo services include real estate broker, property development, building construction and design, property and leasing management in Japan.
---
Japan's report, read more …


Hiroaki Misawa's point of view, at Aberdeen Asset Management in Tokyo, on the Japanese economy growth's drivers